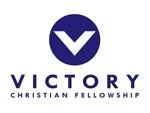 I finally got to attend Sunday service at
VCF
's new building at
The Fort
. I had my li'l sis drive me to the place since I wasn't really sure of the shuttle service schedule going around the place.
Cool place and it's even right beside the new International School!
I told my best friend in the mail, we're looking at future Sunday services with an international flavor.
Yow!