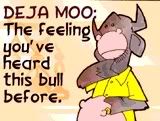 Beerkada
's very own mascot,
psychoCOW
celebrated his birthday last night at the building where they hold their office. I was one of the unfortunate souls to be invited to the celebration along with my cartoonist friend
Lyndon
,
Azrael
, and
Ryan
. There were also a few
beerkadets
who came like Lloyd, dekidoo, Targrod, and Giselle. Drinks flowed generously as our esteemed friend hopped around from one table to another being the good host that he is. We had a lot of fun talking with subjects that ranged from the latest Star Trek episode to the recent dance fiasco by Ryan last Friday in Libis, QC. I had only half a bottle of the San Mig Light while my friends had an average of two. Az only had one before the alcohol started hitting him real hard.
You wouldn't believe the incredible view from up there. One could see the headlights of the cars going over the flyover in Buendia, the lights of the buildings in Makati, the orange lights along Pasig river highlighting the streets and the BLISS buildings on its riverbanks. I could have stayed there a long time enjoying the gorgeous sights
(along with the visible smog hovering over the city in the horizon)
.
Around past midnight the bar closed, the other friends and officemates of Cow started to go one by one
(dekidoo and Targrod bade their farewell since they lived quite far from here)
. A few minutes passed and they closed all the lights, along with our group some two other people near the bar counter sat talking. The darkness only served to call attention to the brilliant cityscape right below us. And while the others stood up and ran to the other side of the building to enjoy the sights, Az and me stayed in our seats and talked about his experiences with ghosts. The most recent ones would be last Friday after he and others had their fill of dancing in Libis, they drove to UP and he told me that he was really creeped out in some places there and that one in The Fort.
We stayed there long after the operating hours of the bar and after around 30 minutes sitting in the darkness we thought it would be more appropriate to spend the remaining hours hanging out downstairs beside the pool. It was already around 1:45 in the morning and after a few minutes Az, Ryan, me and Lloyd thought it's time we should be heading home. We left Giselle, Lyndon, and Cow lounging around the pool. I dunno what time they went home but by that time I was so pooped out. If I didn't have work today or if maybe I was living in my own home then maybe I would have stayed a lot longer and hung out with them. Still it was great hanging out with those guys!